New "Live The Adventure"
Homeschool Curriculum Is
Exciting, Fun, And Easy to Use!
(Designed for Kids of All Ages, K-12)
Now You And Your Family Can Go "Deep" Into Christian History With This NEW Curriculum Designed To Further Unlock The Great Life Lessons From Our Christian Heritage.
Heirloom Audio Is Excited To Launch Our New "Learn The Adventure" Study Manuals Developed Exclusively For Each Live The Adventure Audio Drama.
Best Part: You Can Enjoy It Immediately, Even If You're Using ANY Other Curriculum... Guaranteed!
Dear Parent,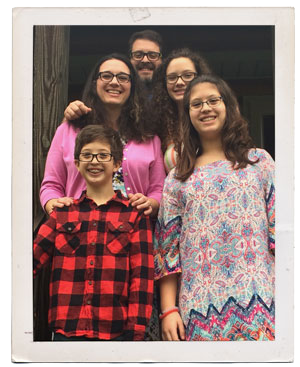 Allow me to introduce myself. My name is Lindsey Cox. I'm a homeschool mom of three children. We've been homeschooling now for eleven years. (Wow, that's really hard to believe. Seems like just yesterday we started!)
Before I was a homeschool mom, I was both a public and private school teacher. So I guess you could say I've seen my fair share of curriculum (both good and bad) over the years.
As I homeschooled my own children, I had a dream of writing "the perfect" homeschool curriculum. In our homeschooling, I found so many "good" curriculums out there, but they all seemed to be lacking in one area or another. So, in an effort to get exactly what I wanted for my children, I spent a lot of time and money piecing together my "perfect" curriculum.   
Flash forward a few years...
As editor of Live The Adventure (Heirloom Audio's Premier Online Magazine), I was offered the opportunity to create a comprehensive curriculum for each of their award-winning Audio Adventures…
Naturally, I jumped at the opportunity. It was a dream come true, a way I could serve the homeschooling community, and something I had already done for my own children…
So after tons of hard work, time and money spent consulting with homeschool families and educational experts all over the globe, our team of experts at Heirloom Audio created a new one-of-a-kind comprehensive history curriculum I think you're absolutely going to love.
In A Sea Of Curriculum, Why Pick Us?
There's no denying that there's already a ton of curriculum options out there. So did we reallyneed to go and create another one? Actually, yes. And here's why…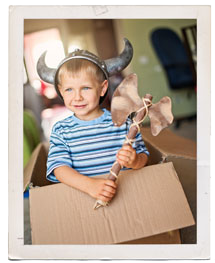 Our unique curriculum starts with the very foundation of all good and true education – God's Word. We endeavored to bring families a rock-solid history learning experience from a true Christian worldview. We don't sugarcoat it and we don't deny or hide our roots. It's the core of who we are at Learn The Adventure.
Next, we deploy our exciting, award-winning Audio Adventures as a springboard for your child's history learning experience. From riding the high seas with Sir Francis Drake... to trekking through Scotland with William Wallace... exploring the Civil War with Robert E. Lee... Our history curriculum is nothing if not exciting!
At Learn The Adventure we bring history to life! We never reduce it down to a list of boring dates, people, and battles to memorize.
Instead, we ignite their underlying passion to discover their heritage and how they fit into history and the grand scheme of things – all while teaching them to defend their own faith in Christ.
Learn The Adventure uses exciting and engaging hands-on activities that are extremely easy to plan and incorporate into your homeschool and family life. We want learning about history to be a treasured family-friendly activity, not a pain in the neck for parents using them. That's why we made our activities and lessons easily adaptable for all ages, from preschool through high school!
Already have a curriculum you love?
NO PROBLEM!
Learn The Adventure works hand-in-hand with your favorite homeschool program. We know homeschool moms are often passionate about their chosen curriculum.
So we designed ours to be used either as a stand-alone history curriculum, or as a supplement to the curriculum you already know and love.
Either way, you'll enjoy great results when you use Learn The Adventure.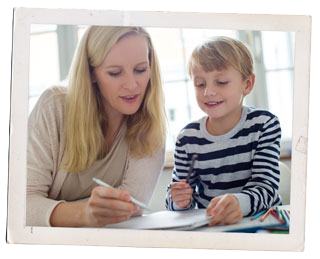 It's flexible and adaptable... easily used with many different homeschooling philosophies – from Classical methods to Charlotte Mason, Unit Studies and more. There's absolutely something for everyone in Learn The Adventure.
Even Better: Our team of homeschool and education experts designed Learn The Adventure to work with multiple age groups.
Simultaneously teach multiple ages, grades, and ability levels. Now families can really play and learn together! Pick and choose from your favorite subjects, or try them all... the choice is completely up to you.
However you look at it, Learn the Adventure provides a perfect opportunity to teach real history with easy-to-teach, enjoyable lessons and activities. All while remaining academically strong and focused on God's Word.
If your children love our Audio Adventures, they will go nuts over the lessons taught in Learn The Adventure!
Comprehensive & Enriching In Every Way!
We wanted to be sure this curriculum would be challenging, parent-friendly and Scripture-focused. We want it to actually get used, not just take up space in a closet.
How did all this come about? Our team of homeschool experts and educators consulted with many homeschool families to develop a curriculum that parents and children would both love and use. And have fun in the process.
Based on their feedback and input, we included a vast array of activities and subjects, such as:
• Bible
• Literature
• Science
• Geography
• Art
• Music
• Drama
• Health & P.E.
• And obviously, History...
• As well as so much more! (We've even included a few math lessons!)
But don't worry – we didn't just throw in random activities "just because" they looked good or to take up space. We only included top-notch, fun and educational activities that fit the curriculum naturally.
One key thing we learned from our panel of homeschool families: They felt that too many curriculum companies tried to almost push and shove subjects into curriculum in an unnatural manner just to fill pages.
Easy To Use, Value Conscious Curriculum!
Our activities are very easy for Mom and Dad to plan and use. We won't ask you to track down a bunch of complicated, hard-to-find, expensive materials. Instead, most of the activities use items you probably have lying around the house, or things you can buy for very little money!
But don't take my word for it. Here are just a few things our "Homeschool Parent Panel" had to say about Learn The Adventure:
• Lessons are extremely simple to plan
• Very little prep time...
• Involves the whole family – even Dad!
• A great way to get grandparents & the extended Family involved in homeschooling
• No complicated or expensive materials needed
• Great for older siblings to lead younger siblings
• Perfect for days when Mom is sick and you need a "substitute teacher"
• Perfect for use in co-op classes or enrichment classes
• Includes so many activities most people won't think of on their own!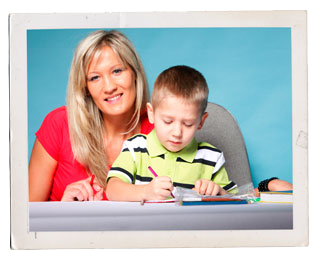 Learn The Adventure is a high-quality investment your family can use for years to come. Pull it out time and time again for even more fun and learning.
(Side note: As we produce more Audio Adventures at Heirloom Audio, we plan to develop a stand-alone Learn The Adventure curriculum for each and every one. It's a fantastic, easy and affordable way to stock your family library! And better yet... it's a great way to stock your children's lives with excitement, adventure, and deeply cherished learning.)
And best of all? Learn The Adventure is extremely affordable! For just $34.95 you can make an investment in your child's education that will last a lifetime.
But keep reading... I'm going to tell you how to get your own manual for even less.
Our team has had intense discussions about the pricing of this curriculum. We realize we could easily justify a much higher price based on its overall value...  But we didn't want price to hold back anyone from building these deep values into their children. We wanted to make it accessible to every family by keeping the cost as low as possible.
So let's recap, shall we?
15 Reasons Your Family Will Love
"Learn The Adventure"
1) We Start With God's Word
We believe that history should be taught from a true biblical perspective. We make no bones about it – this is a Christian curriculum and it's driven by that worldview.
2) Little Ones Aren't Left Out
Our Audio Adventures are beloved by people of all ages. We don't leave little ones out of this family-oriented curriculum. Even lap babies and preschoolers can participate.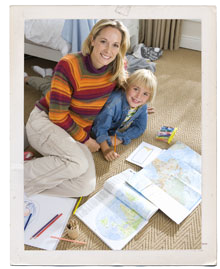 3) Works With ANY Curriculum
We're not trying to get you to stop using the curriculum you already own, use and love. Instead, our curriculum can be used as a wonderful complement to what you're already doing in your homeschool. Works well with varying homeschool philosophies from Classical to Charlotte Mason and beyond! Do every lesson in the book, or pick your favorites... the choice is totally yours.
4) We Didn't Re-write History
We tell the real story of history from an authentic Christian worldview. (Even the hard parts.) We don't shy away from difficult subjects and we're definitely not "politically correct." (If you've listened to our award-winning Audio Adventures, you already know this!)
5) Something For Everyone
Every child has their own unique God-given gifts,  talents, and unique way of learning. That's why we created a curriculum with a wide array of subjects and activities. There truly is "something for everyone" in Learn The Adventure.
6) Geography Is Included
Recent educational studies show that many children (and adults) are geography illiterate. We help you connect the dots between history and geography in a fun and exciting way!
7) Middle & High School Students Love It!
Learn the Adventure truly is pre-K through 12th grade friendly. There are plenty of activities your older students. In fact, we've developed a special section just for them! Not to mention it's designed in such a way that older students (like your middle and high schoolers) can actually lead the activities with their younger siblings. It's great leadership training.  
8) Arts Galore!
At Learn The Adventure we think the arts are just as important as the sciences. Both are key to raising well-rounded children. Do you like doing hands-on crafts with your children? Does your family enjoy discovering music and art? If you do (or you'd like to expand your knowledge in this area) you're going to love Learn the Adventure. It's chock-full of fun and easy arts and crafts activities... Simply select your favorites!
9) Great For Advanced Learners...
Have gifted or advanced students? They will excel with Learn The Adventure. It's challenging and rigorous enough for even your most gifted learners. Plus it's a great way to reduce and even maybe eliminate boredom – a typical problem with talented and gifted children.
10) Easily Adaptable For ALL Ability Levels
Our program is easily adaptable ... for every ability level. Move at whatever pace you'd like for all the unique learning abilities in your home. Slower learners won't feel "left out" either. In fact, they'll feel more successful with our program.
11) Simple Family-Fun Nights?
Would you like to have more family fun nights without a lot of planning and hassle? If so, this program provides a great springboard for turning that dream into reality. Enjoy lessons together as a whole-family group. It's a great way to get Grandma & Grandpa, aunts, uncles, and cousins all involved in your family and Christian witness too.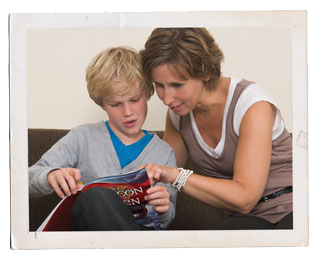 12) Develop Better Writing & Communication Skills
We've included various writing prompts and communication lessons for children of all ages and abilities to enjoy. Writing doesn't have to be boring! Let's make sure it's not.
13) Discussions Come Alive
Want to teach your child how to think instead of what to think? (I know, a novel concept in today's world!) From theology to history... Our lessons are the gateway to deep and thoughtful discussions with your child.
14) Establishes Parents As The #1 Teacher
Our desire is to help thoroughly equip you as you teach your children. Truth is, nobody knows your child better than you. So, we're here to support you in every way possible... through online forums, regular parent newsletters, and more. We're not just a curriculum company. We're your extended family.
15) It's Faith-Building
Last, but certainly not least, it's our desire to see each and every child learn to think and argue effectively for their faith. That's no small order, given the time and culture in which we live. Every lesson in our curriculum promises to keep this ultimate goal in mind.
Introducing...
Our First Curriculum Manual To Accompany
"The Dragon And The Raven"!
"I loved it! Learn the Adventure far exceeded my expectations.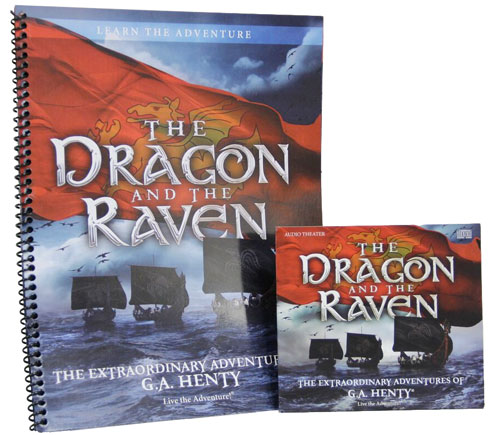 Being a homeschool mom of three boys (ages 11, 9, 4) this is very helpful. Not only is it nice to have a chance to learn together, but also to save time & hopefully avoid burnout. Although, I have to say I would do this just for fun as a family or in addition to the curriculum we are using to dig deeper.
I really like the fact that you can teach multiple students of different ages/grades at the same time & that a variety of subjects are covered. I especially like how the Bible themes were so beautifully woven throughout.
The curriculum is very thorough, well rounded with lots of variety in the topics & activities. I loved the creativity throughout the curriculum, even in the smallest details. I could tell a lot of time and effort went into doing this project. I felt it was done with excellence." -Rachel S., Muskegon, MI
---
"This book is designed to take the listener to a deeper understanding of the history, culture, and the people of the Middle Ages…and so it does!  The introductions to the numerous and well-varied topics are written as to arouse curiosity, thus inspiring both the teacher and the student to want to know more information about the Middle Ages.  Being conscientious of all types of learners, the thought-provoking activities ranges from individual research assignments and building projects to family orientated games, skits, and cooking projects.  Wanting to challenge and intrigue all ages, the authors vary skill level of the activities, so all students can be fully satisfied.
In an action-packed way, it makes learning history fun.  More importantly, it spikes a student's interest to want to know more information." - Dixie S., Iowa
---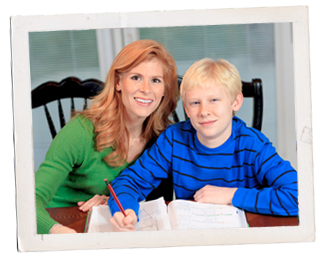 "I LOVE IT! The guide is so chocked full of learning that a person could do just a bit or do the entire thing. This would be such an amazing history curriculum with all the hands-on activities. Personally, I find it quite more memorable than boring worksheets.
Lindsey Cox has created a masterpiece of fun AND educational activities to thoroughly immerse the student in the time frame of King Alfred. If more folks taught using this type of product, our kids would be well-versed in history and so much more." -Kimberly K., Ringgold, GA
---
"The small teaching lessons explain medieval times in a simple but appropriate level for elementary aged children. The activities help solidify those concepts and facts. My children especially enjoyed the feudal system activity...
My daughter was still playing knight the following day telling all her "serfs" to pay their taxes to her." - Vicki B., Clay, NY
---
"This study guide could be used over and over by choosing different activities each time you use it.
It was a pleasure learning about Henty and what an impact he had in the world! Really impressive!
I like having a physical book in my hands! We don't school over the summer, so this would be fun to do while on break and it wouldn't feel like 'school'." -Holly H., Lithia FL
---
"We loved going through this, and it will help me now with my highschooler who is behind in history! He will be happier writing about this, especially since it means he gets to listen again for "homework", and do research in an area of interest. It was a nice combination of things to read, listen to, and do." - Michele and Dave M., Johannesburg, MI
---
The uniqueness of your approach and detailed information is not currently found in the market area. Combing both the audio drama and the written unit study will draw both the auditory and kinesthetic learner. My son loved the riddles and maps, too." -Karen A., East Brunswick, NJ
---
"The workbook is beautiful, durable, with great content." - Joanna B., Rogersville, Tn
---
"Thank you for the amazing product! We have been enjoying it immensely. This has been amazing for teaching! I homeschool my 12 and 14 year old sons, and they both found material to learn from! We feel it would be geared to the whole family, and would allow them to learn at their own pace. We also felt it was very comprehensive and thorough. The spiral binding was excellent! It made all of us want to dig in deeper to that time era."
- Jessica F., Yellville, AR
---
"I was excited when it arrived in the mail and I could get my hands on it and see exactly what it was with my own eyes. And … as typical for Heirloom Audio … they didn't let me down! Thank you so much for this amazing resource!
As a mom of boys, this is right up our alley! (I know girls like the audio production – based off reviews – so I'm sure they would like this too. But I'll be posting as a mom of boys, which is what I am.) It covers so much it is amazing!
As a mom of boys, this is right up our alley! (I know girls like the audio production – based off reviews – so I'm sure they would like this too. But I'll be posting as a mom of boys, which is what I am.) It was a lot of fun and a nice visual for learning. We love fun ways to learn!
If you are looking for something to supplement your Medieval Times learning – this would be it! (And, honestly, it might be enough to be an entire curriculum for this time period, depending on how much of the booklet you do.)" -Dawn W., Oregon, IL
---
"It's an almost overwhelming amount ideas and information, so I'd safely say that it exceeded my expectations.
This will save me a good deal of time in thinking of ideas for preparation for studies to go with the audio dramas. My children love the dramas enough to want to use them for studies, so I would love to have this time saving tool as a mom and a teacher." -Rebecca R.,White, GA
Can you see why our team is so excited?
 
Learn The Adventure is an educational revolution that can literally change the world, one child at a time. Starting with yours.
Try it out for 90 days...
If you don't love it, get 100% of your money back.
Guaranteed!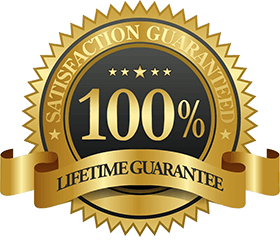 Look, we're all about history. So how about a good "old-fashioned" American promise that you'll never risk a penny? The risk is on us!
We're in this to help your family:
• Build Faith
• Make Discussions Take On New Meaning
• Develop Better Writing & Communication Skills
• Make Family-Fun Nights Come Alive
• Help Your Family Enjoy Music And Art
• Connect The Dots Between History And Geography
• Help Instill A Strong Christian Worldview

If you don't believe we can help you do all of this and more, we'll be happy to send every single penny back. How's that for a heaping of good old-fashioned "golden rule" fairness?
One more thing...
I mentioned a discount. It actually comes with a request for a favor.
Here's my offer. If you would be kind enough to send us a review of the new curriculum... I'll be happy to give you a code you can use at check-out that reduces your cost by $10 – making your cost $24.95 plus $4.95 for shipping and handling. Here's the code: LEARN 
Ordering Is Easy!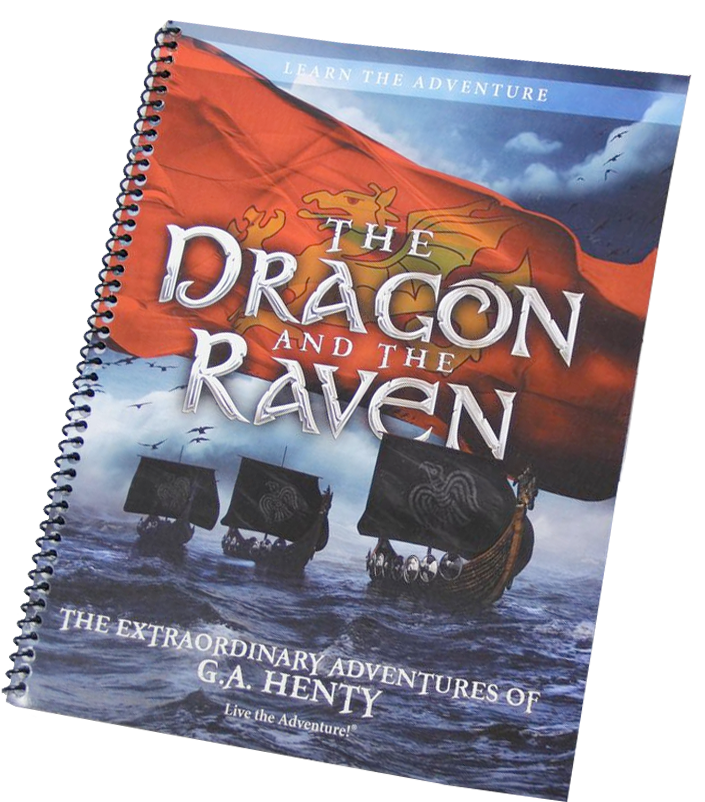 For Fastest Service: Click the "Add To Cart" button at the bottom of this page. It will take you to our 24-hour secure online order form.
For Fast Service: Have your credit card ready and call our Priority Order Hotline. Simply tell one of my friendly staff members you want to order the Learn The Adventure Curriculum. They'll take care of the rest. The number to call is... 1-877-327-0365.
To Order By Check Or Money Order: Send your payment of $24.95 (please add $4.95 for shipping and handling) to:
Heirloom Audio
Attn: Learn The Adventure Curriculum
P.O. Box 518
Thomson, IL 61285
Checks and Money Orders should be made payable to Heirloom Audio.
Thanks for reading this message. May God richly bless you and your family as you dive into these adventures.
Sincerely,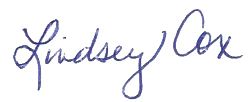 Lindsey Cox
Editor – Live The Adventure Letter
Author – Learn The Adventure
P.S. New to Homeschooling? That's wonderful! Learn The Adventure is perfect for brand-new homeschooling families. We compiled the best-of-the-best lessons and activities all in one place. I'd say it's absolutely ideal for new families and a great way to get your feet wet. Know someone who's considering homeschooling? Could be the best gift they receive all year!
Order Your Learn Your Adventure For The Dragon And The Raven Today!
$24.95 plus $4.95 Shipping